FeaturesUsed crane, weight 12 tons. Condition is used, for construction applications
Warranty: 1 year. Model12 tonne Old cranes. Core components pressure vessels, motors, others, bearings, gears, pumps, gearboxes, engines, PLC.Our company has these cranes from brands such as Zoomlion, Komatsu, KATO, Sany, and Tano for you to choose from.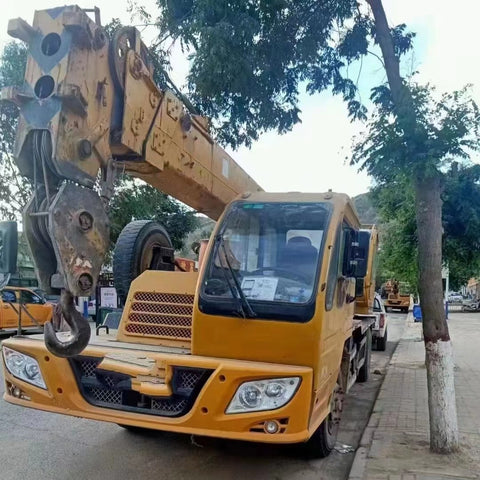 1.Truck crane is a kind of crane which is installed on the chassis of ordinary car or special truck. Its driving cab and lifting control room are set separately.

2.The advantages of this kind of crane are good mobility and rapid transfer.
3.The disadvantage is that they have to support their legs when working, they can't drive with load, and they are not suitable for working on soft or muddy ground.
4.The chassis performance of the truck crane is equivalent to the truck with the same total vehicle weight, which meets the technical requirements of road vehicles, so it can pass through all kinds of roads without obstruction.
5.This kind of crane is generally equipped with two control rooms for getting on and off the train.
6.The range of lifting capacity is large, ranging from 8 tons to 1600 tons, and the number of axles on the chassis can be from 2 to 10. It is the most widely used crane type with good output.